Getting Your Car Ready To Sell
Nowadays, numerous people are trying to sell their old cars with personalised number plates by themselves rather than trading them in the garage. As it is a convenient way and enables you to set your own desired price. Selling a car yourself indicates that the dealership doesn't have to pay for your car to be cleaned, advertising, time. And, you will get a better price for your car.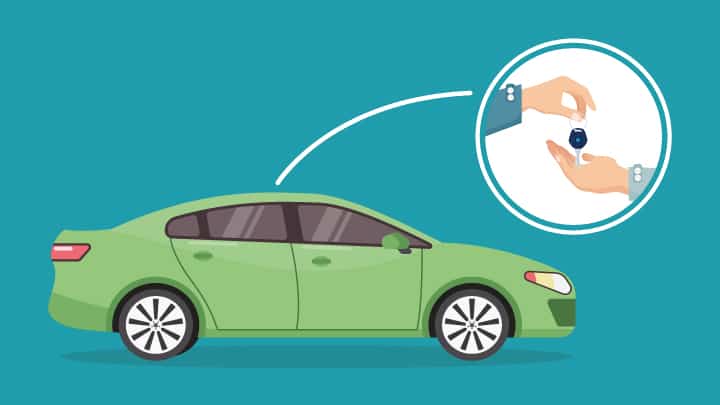 Display Your Car At Online Auction Sites
Selling your own car with cherished number plates became too easy in today's time. You can display it online auction sites and websites with an introduction. These sites are devoted to private owners who sell out their cars.
Besides, it is also possible to take out an advert in a local paper for next to nothing as well as advertising the fact that the cars are for sale as you drive them.
Steps To Follow While Selling Your Car
If you want to be successful in selling your own car then you need to follow the given guides. They will essentially make the selling experience much easier and simpler.
1.Set Competitive & Reasonable
The first thing you need to ensure is that to check the advertising prices are competitive and reasonable.
In order to sell your car successfully, you set the affordable price of your car. Don't ask too much for it.
Selling cars privately is now so popular. So, you will find a lot of people out there who will be offering the same car at a much better price.
2.Prepared for hagglers
You need to prepare yourself for hagglers as people will want a good deal.
It is a good idea to think about the acceptable lowest value while setting the price.
For example £5,000 and then give yourself some room for maneuver. Advertise at £5,500 so that you are sure to get the price you want and the buyer will feel that they have got a great deal.
3.Educate Yourself On The Car Selling Lingo
Once you have decided on a price. It is important to make the advert as professional as possible. So it is a good idea to educate yourself on the car selling lingo and use terms that buyers are likely to recognise.
After getting your car on the market, you need to get it ready for review.
When people come to look at your car, they will expect it to be clean and presentable. So it is essential to take everything out of it that looks like it is owned by someone else.
Remove CDs, seat covers, and accessories to give ability to buyer so that they can view themselves in the car.
4.Ensure About The Cleanliness
Ensure the cleanliness inside and outside the car before anyone comes to see it.
It should be looking new as it is in a showroom so that buyers are quickly influenced to purchase it.
5.Carry All The Documents
When a potential buyer comes to see the car they will want to know everything about it to be sure about the dealer.
To show yourself an honest dealer, make sure you have all of the car's documents in hand to show the buyer.
Carry car's documents like logbook, service history, and Private number registration documents. These are the things that the buyer will want to see before they hand over any money. So it is a good job to offer them on their first visit.
Jake Scriven tried for ages to sell his old VW Polo privately but had no luck so he contacted money4yourmotors who offered a better price than he was asking.